Link caption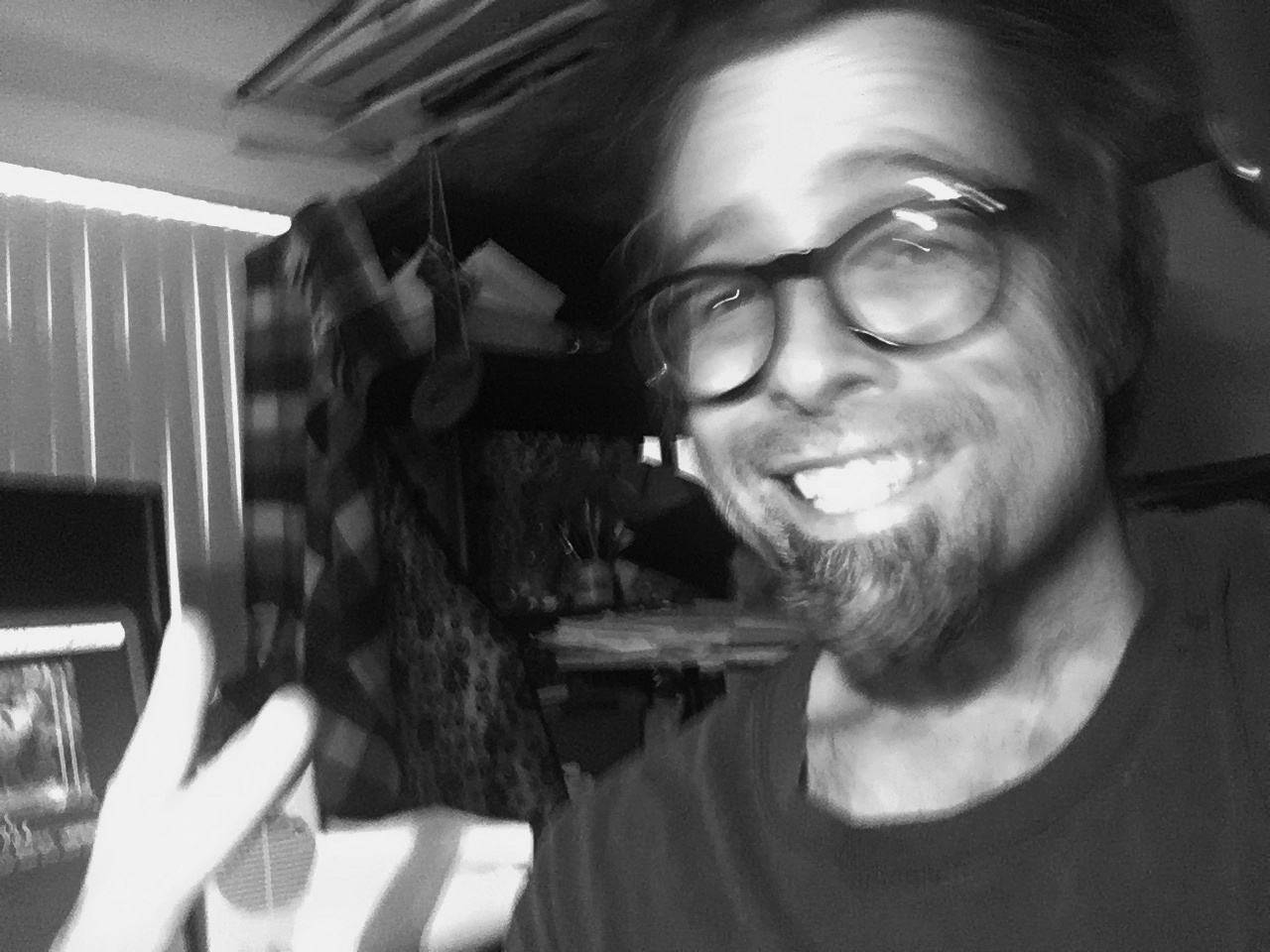 WELCOME TO TINOART - THE OUTSIDER'S OUTSIDE ART.
ART— I believe as many others undoubtedly do— is a constantly evolving and changing process. The same is true here.
WELCOME and thank you for being part of this journey of mine! It is a rewarding and validating feeling when my voice as an artist touches someone else— perhaps even induces change of perception and a smile!
Interdisciplinary, Outsider Artist (Art Brut) for marketing and self promotional purposes. Though I often get the more rational idea that I am actually outside the establishment of Outsider Arist's! Especially that markets remarkable growth in popularity over that past few decades. Categories and labels do not define art or their work. Wherever I fit - I belong!

I am currently working on multiple projects and series including video and media art. moreover, i will be incorporating some written poetics, photos , videos and more into this site. There are tunneling links and mysterious delights throughout this showcase adding another dimension of intrigue to those explorers.

FREE. CREATE. BE.
I paint because I must. I create to be.
Evoking a diverse range of emotions, ideologies, social perspectives and the hope that fuses it all together, I deconstruct what I see, think and feel. I strive with my work to convey this visual fusion to others.
My process is simple yet profoundly complex. Abstraction, mark-making and random-control becomes the infrastructure on which to develop my compositions.
I strive to capture the nuances and idiosyncrasies of life. From the simple edge, crack and texture in elements of nature to the people hunkered over iPhones and digital devices while, say, on a boat cruising down the Potomac river with the birds abound.
I have frequent visceral dreams of making compositions, brushstrokes, pencil-marks and applying copious amounts of paint in color-fields as lush as green meadows is profoundly telling. I wake, slightly buzzed, confused and impassioned. But to my dismay, the painting could not be found— thus the impetus to paint. So off I go trying to capture the magic in the dream.
I AM OF THE BELIEF THAT THE WORK SPEAKS FOR ITSELF.
An artist's statement is a short document written by the artist which provides a window into the artist's world. It offers insight into a single piece or an entire body of work and by describing the artist's creative process (, philosophy -Freedom, existentialism, vision, and passion. It enlightens and engages while at the same time giving the audience - potential buyers, exhibition curators, critics, fellow artists, or casual browsers - the freedom to draw their own conclusions. An artist's statement reads easily, is informative, and adds to the understanding of the artist.
CV | WHAT I'VE DONE | ACCOMPLISHMENTS

SOme of the co-op galleries and artist collectives included:
Aug. 2000 Club Six, San Francisco.
2. May 2002. 'MELT'. The Art Explosion, San Francisco.
3. ArtSF 2ND ANNIVERSARY PARTY (November, 2002) - SOMARTS.
4. Feb-March 2002. Works showcased at Ebert Gallery. 49 Geary St. San Francisco.
5. FEATURED ARTIST: www.kadzoo.com.
6. ArtSF Show October 2003 - SOMARTS
7. FEATURED ARTIST. Plumb Ruby Review.
8. GROUP SHOW: Discrete Palettes. Aug 4th - 22nd. 21 Grand. 449 B 23rd St. Oakland, CA 94612.
I
<many many other's here during my blackout days - sorry>
2005 show at gallery / bar
between 2005-2010 had various group shows that elude my memory of the exact dates, names and the like.
i primarily was aligned with SOMARTS, and the Art Explosion coop at the time. Additionally - i have had two-man shows at
2011. Statement Gallery, Las Vegas.
2012-13 - - NV State Gallery. Various works and discrete shows.
2013 Push Gallery - Lisa P. look up.
2014 Las Vegas, NV First Friday Group Show. CAC coop.
2016 Artwork of the day SOMAARTS Tumblr
2018 Dec *8th Artwork of the day ARTDOXA
2017 South Lake Tahoe High Vibe Society show = name? at SLT Brewery
2018 - Featured Artist Society 6
2018-present. Fragrance Vault, South Lake Tahoe, NV
various works showcased. including selected pieces from "Pink Kick" series.
2019 LTCC Student Exhibit 1st, 3rd and honorable mention prizes.
TINOART
NO TO ART angle
ultimately to ART
art
ideas
breath >>>>> ongoing. missing much - elements. mere elements!

experimentation
intuition as the conduit and reason
chance and open experience
open and procedural (john cage music)
graphic design / typography / painterly
dwelling at the threshold
vacillating between inscrutability and impactful exclamation

attempting to resolve fragmentation through this process
indecision as a resolute decision

all is acuity

CANVAS PIGMENT ART IS ALL. After long long journeys and ABSTRACT PAINTER SOUTH LAKE TAHOE< CALIFORNIA, ABSTRACT PAINTER SAN FRANCISCO AND NEW YORK PAINTERS TOO— WHY NOT.—
i was speaking about journeys and sojourns. those days of inward digging and outward living mixing and meshing. COGS ABSOLUTELY MESH. more on that. acutely cognizant of my own cogs meshing

care to join in this wondrous, neverending quest for truth™. creative truths and universal one that swarm in the same globular. no—
it's not what you think. i am speaking of consciousness. perceptiveness. intuitiveness and reason. that old balance of the poetic and pragmatic faculties which make up the molecular structure of consciousness.
its the cogs simply messing all has culminated. there is now other truths or barriers to overcome. just the simply complicated unreasonable reason we trick ourselves with day
after night. within days.
reason>
now it is time to be real. i had shared this conviction and philosophical truth with a friend many many years ago while in college.
if you'd care to understand the deeper purpose behind my art— it is in there. within the pigment, the scrawls, the spatters, the controlled chaos that bewilders and beautifully entrances many.
my purpose is to induce an emotion that is Real within the viewer.
the one who knows and sees what i convey on the indifferent and expansive surfaces.
rather than adhering to format here—
i'll obey the order of Content. Artistic, abstract expressionism, mark-making, tinoart, michael tino painterly — let me express to you. draw you a picture of aesthetically pleasing, abstract truths. all is composition.
early years of my painterly journey i had been deeply influenced by the painterly, typographic compositions of david carson. so— naturally — being a graphic designer and art director, i exercised that mechanism in my graphic design work.

most artists have philosophical significance beneath and driving their creative vision. some sit still with all the unsolvable depth and simply put it down on canvas, paper, walls, clay or the Line. as poet charles bukowski called it. writing. some, such as myself, put the globular, magical creative energy and impassioned purpose all over. every medium in reach. found art. art is everything and everywhere. i grab it while going out for milk and record it during conversations with Gadot.

Everywhere. SO FAR in paint, drawings, typographical design, photographs, video, experimental sounds, sculpting, writing and BE-ing.

After a extended period— again. i have reached yet another plateau. Last time I was pouring it out all over the INFOBOMB™ highway i spoke of Trusting the Process and all that other verbose balderdash. stream of conscious much like this only a rather profound and highly noteworthy significance:
my seeming sudden acuity it thinking, reasoning and decision-making. i am subconsciously and consciously bringing the pragmatic - practical - reasonable? - STABLE. yes. there has definitely been a shift and lock into another critical realm of consciousness and reason— truth.



ART PRINTS AVAILABLE SOON

quality customizable prints of most of my works will be available for purchase. Thank you for your inquiries.